A cache of documents, leaked from the traditionally airtight ranks of MI6, has revealed that a certain 007 will now be embarking on his hazardous missions in an electric vehicle.
None other than James Bond, a man renowned for pursuing nefarious renegades to the ends of the earth, has come to the conclusion that saving civilisation also involves doing his small part for the environment.
Like so many others, he harboured misgivings about the range and longevity of battery-powered automobiles, but Mr. Bond has since been reliably informed that such scepticism can no longer be justified.
Indeed, you need only look at the EV sales in Ireland during the first two months of 2019, to see that consumers are also coming round to the myriad benefits to be had from going electric. Almost the same the number (1,129) of EVs were registered in January and February than in the entirety of 2018. It's also worth noting that, during the same period, overall car sales have plummeted.
And, although it falls embarrassingly short of the government's original 2008 projections, approximately 8,000 electric vehicles are expected to be on Irish roads by the end of 2020.
Europcar goes electric
At Europcar Business Fleet Services, we know that any contemporary corporate mobility solution must now include an EV option and so, we have added the critically acclaimed Hyundai Kona, Nissan LEAF and Renault Zoe to our unrivalled fleet of passenger, commercial and bespoke vehicles.
Anointed the 2019 North American Utility Vehicle of the Year, the Hyundai Kona is a sleek, compact and wieldy crossover SUV – capable of meeting the needs of almost any driver. The subject of innumerable rave reviews, the Kona has a range of 450km and, in the right setting, can reach a maximum speed of 167kph.
As of March 2019, the Nissan LEAF is the first ever EV to exceed 400,000 global sales, to the tune of 10 billion emission-free kilometres. Practical but easy on the eye, the Leaf is an exceedingly smooth drive, while its range of 243km is nothing to be sneezed at, nor is its top speed of 144kph. The world's highest selling EV – a hatchback, no less – is also a darling of the auto intelligentsia.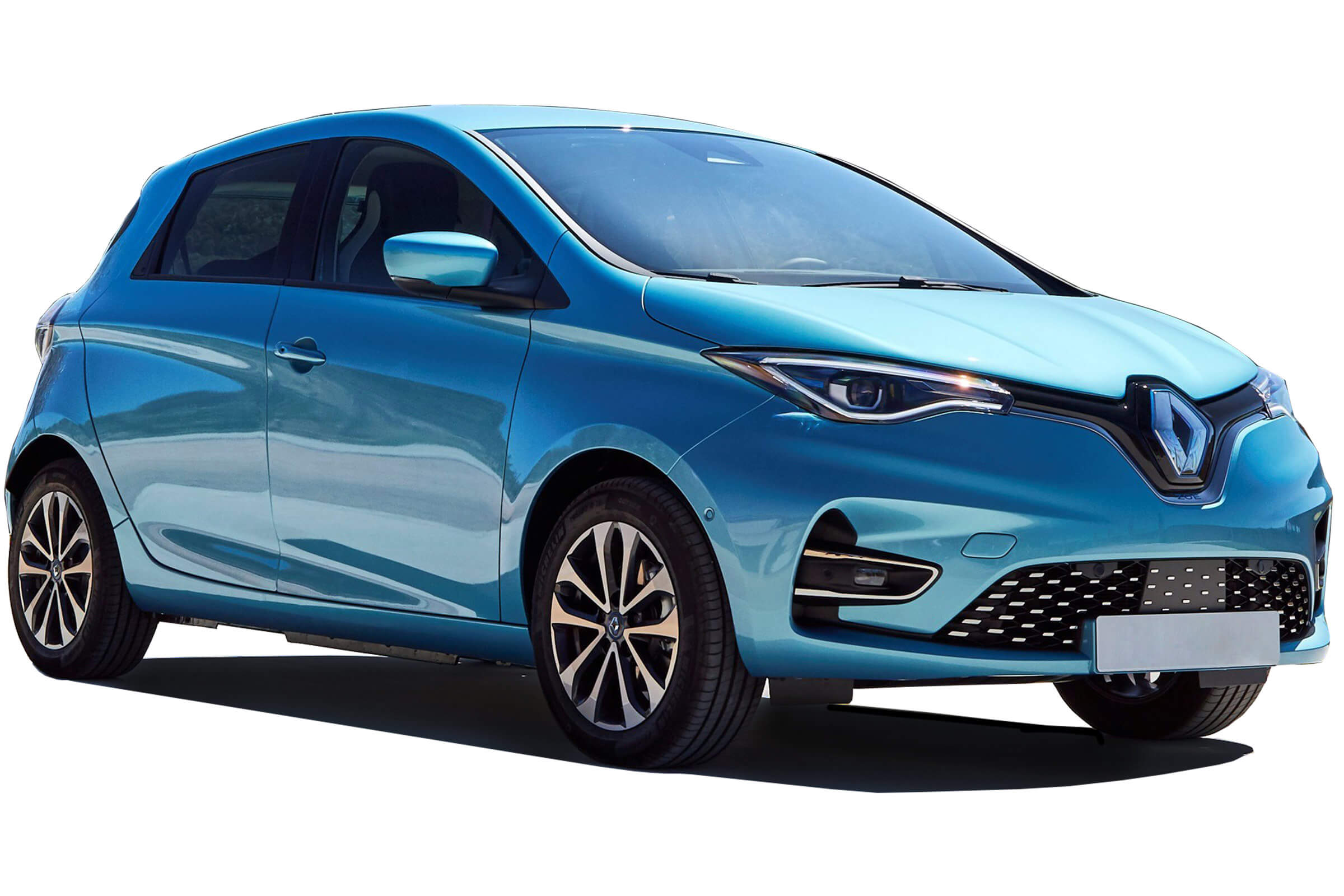 Renault Zoe
Unlike many of its EV counterparts, the Renault Zoe was not modified from a petrol-fuelled model – this all-wheel-drive supermini is a bona fide original. The Zoe belies its modest size with an impressive range of 210km, while those same diminutive dimensions make it an ideal option for drivers who regularly navigate the congested confines of the city.  On the open road, however, she can reach up to 135kph.
Range anxiety dispelled
Naysayers are wont to point out EVs' supposed lack of range and, as a corollary, question their dependability in relation to standard cars. Admittedly, for those drivers who regularly cover large distances, this might be true but, for the average commuter, these concerns do not apply.
According to the Central Statistics Office, the average commute to work in Ireland is just 28.2 minutes which, at the very highest estimates, equates to between 35 and 55km. Such journeys easily fall into the range of both the Kona, LEAF, and Zoe, while allowing for any errands or unforeseen trips which may occur during a given day.
Furthermore, there are more than 1,100 conveniently located ESB charging points dotted around the island of Ireland, all of which are accessible, at no cost, via single charge access card. In the Republic of Ireland, you'll find 70 fast-charge points, where some EVs can be charged up to 80% in as little as 25 minutes. Thus, even if the battery is on the wane, you'll not be long locating a solution.
Save money while saving the environment
There's no denying that EVs cost considerably more to purchase than the average automobile, however, they remain a financially viable option. The purchase and use of EVs have been incentivised by the government, namely in the complete exemption from benefit in kind (BIK), provided the car in question costs less than €50,000.
Moreover, EV drivers pay 50% less on all toll roads and, during off-peak hours, up to 75% less in tolls on the M50. Additionally, EV users covering an average of 20,00km per annum can expect to save up to €2,500 on fuel costs.
Electric vehicles are accessible from any of Europcar's 22 nationwide locations and are available as part of our unique Long Term Solutions offering. If you are interested in driving an EV, please contact us here.