THE FLEXIBLE BUSINESS FLEET ALTERNATIVE TO CAR & VAN LEASING OR VEHICLE PURCHASING
Europcar Long Term Solutions caters for car and van rentals from 28 days to 24 months, or even more!
Choose a cost effective alternative to car and van leasing and keep the flexibility of a short term rental without the penalties for early exit. If you need cars or vans for the long term but you don't want to commit to years of leasing, then our flexible monthly car or van hire solutions will fit your needs perfectly. The price is fixed, and maintenance and roadside assistance are included to help you better plan your expenses.
Do you have profitability targets for your business fleet but don't want to commit for 36 months? Maybe you need a specific type of vehicle? Perhaps you need a van for a construction site lasting several months but you also need flexibility? Maybe you need a custom van fitout?
With our FLEX price plan, you will enjoy flexibility AND enhanced financial optimisation from 6 months up to 24 months, or even longer!
End-to-end fleet solutions for your business, however long you need to rent
• Car or van rental for 1-28 days: Book now on www.europcar.ie
• Car rental for 29-84 days: Book now on our sister website www.carhire.ie
• Van rental for 28+days: Complete this form
• Car rental for 85+ days: Complete this form
FIND YOUR BEST RENTAL & SUBSCRIPTION SOLUTION
THE MOST FLEXIBLE ALTERNATIVE TO LEASING OR BUYING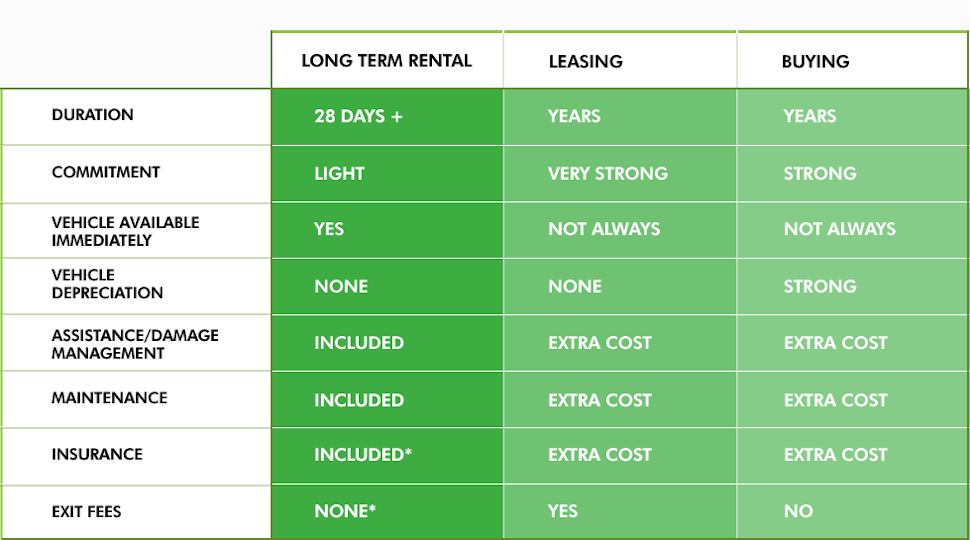 * Costs apply on some price plans
ENJOY THE BEST RENTAL EXPERIENCE
Things have changed. And so have we. As the world faces an unprecedented health crisis, we have put special measures in place to provide you with a safe and flexible rental experience. Your safety as well as the safety of our employees is our top priority!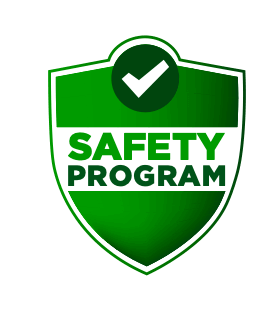 'Safety Programme', our #1 commitment

 'Zero contact' policy 

 Stringent cleaning and disinfection of stations and vehicles

 Social distancing practices and processes implemented
– (1) Rental cost based on a Renault Clio or similar vehicle, includes 3,000kms allowance, customer's own insurance, excludes 23% VAT.
– Minimum 28 day commitment for SuperFlex. Minimum 6 month commitment for Flex. Minimum 28-day commitment for DuoFlex.
– Mileage allowance is dependent on your chosen long term solution
– Excess mileage charge is dependent on vehicle class
– Servicing, maintenance, road tax, CVRT fee (vans) is included
– Customers own fully comprehensive insurance must be supplied unless Europcar Cover is required
– Taxes, ancillary costs, tolls and excess charges may apply
– All offers subject to vehicle availability