Our electric vehicle fleet consists of: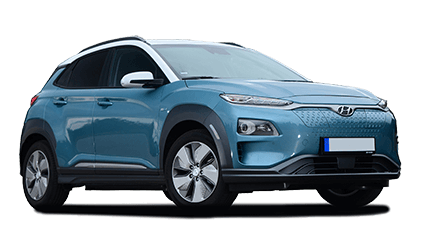 Dynamic, deceptively spacious and wonderfully luxurious, the Hyundai Kona has the unique distinction of being the 2019 North American Utility Vehicle of the Year. A wieldy subcompact crossover SUV, the Kona can seamlessly and stylishly navigate all manner of driving environments. It has a driving range of 450km and a maximum speed of 167kph.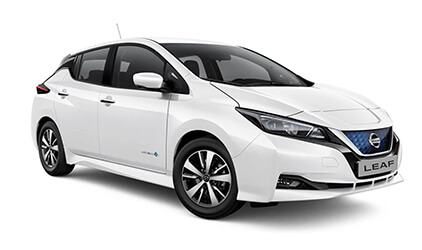 Nissan Leaf
The multi award-winning Nissan LEAF is one of the world's all-time best-selling highway-capable electric car. A zero-emissions vehicle, the Leaf's battery allows a driving range of 270km and is capable of reaching a maximum speed of 144kph within 18 seconds. Sleek and stylish, this cutting-edge hatchback employs the single e-pedal, as well as an app that allows access to the car.