HYBRID & ELECTRIC VEHICLES
Our Hybrid Vehicle fleet includes: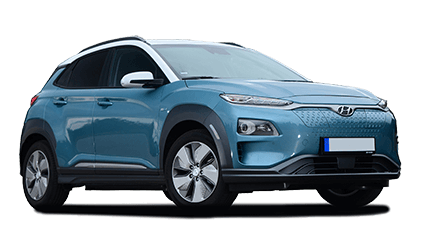 The new Kona Hybrid is taking the award-winning sculpted lines and stylish edge of its predecessor to the next level with fresh new design enhancements backed up with the latest smart tech like cutting-edge connectivity and safety features. Thanks to its innovative hybrid powertrain, the new Kona Hybrid combines head-turning good looks with exceptional fuel efficiency and reduced emissions. Refreshed with sleek new design features and the latest smart tech like cutting-edge Advanced Driver Assistance Systems and intuitive connectivity features, this versatile SUV takes you farther in style – using less fuel.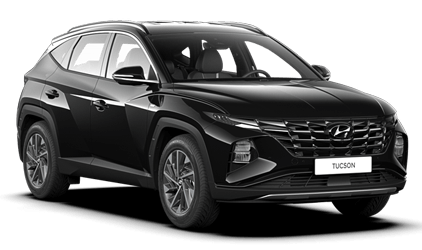 Hyundai Tucson Hybrid
The Tucson Hybrid is not simply an evolution of its predecessor, but a full-blown design revolution. Leading the way in progressive design, it also offers state-of-the-art smart tech and a hybrid powertrain that takes you farther using less fuel. Developed to reduce fuel consumption without compromising on being fun to drive, the Tucson Hybrid is equipped with both a petrol engine and an electric motor to deliver maximum efficiency and inspiring performance. The hybrid powertrain switches seamlessly between the petrol engine and the electric motor – sometimes utilizing both at the same time.
Our Electric Vehicle fleet includes: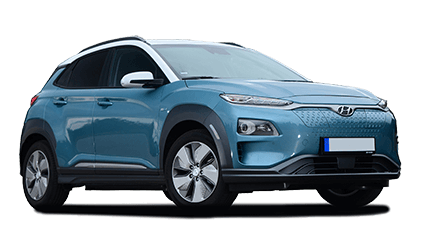 Dynamic, deceptively spacious and wonderfully luxurious, the Hyundai Kona has the unique distinction of being the 2019 North American Utility Vehicle of the Year. A wieldy subcompact crossover SUV, the Kona can seamlessly and stylishly navigate all manner of driving environments. It has a driving range of 450km and a maximum speed of 167kph.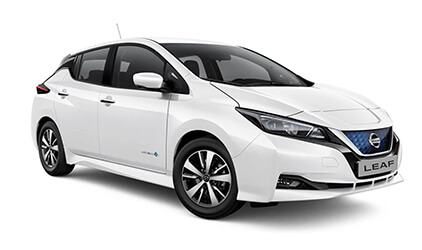 Nissan Leaf Electric
The multi award-winning Nissan LEAF is one of the world's all-time best-selling highway-capable electric car. A zero-emissions vehicle, the Leaf's battery allows a driving range of 270km and is capable of reaching a maximum speed of 144kph within 18 seconds. Sleek and stylish, this cutting-edge hatchback employs the single e-pedal, as well as an app that allows access to the car.